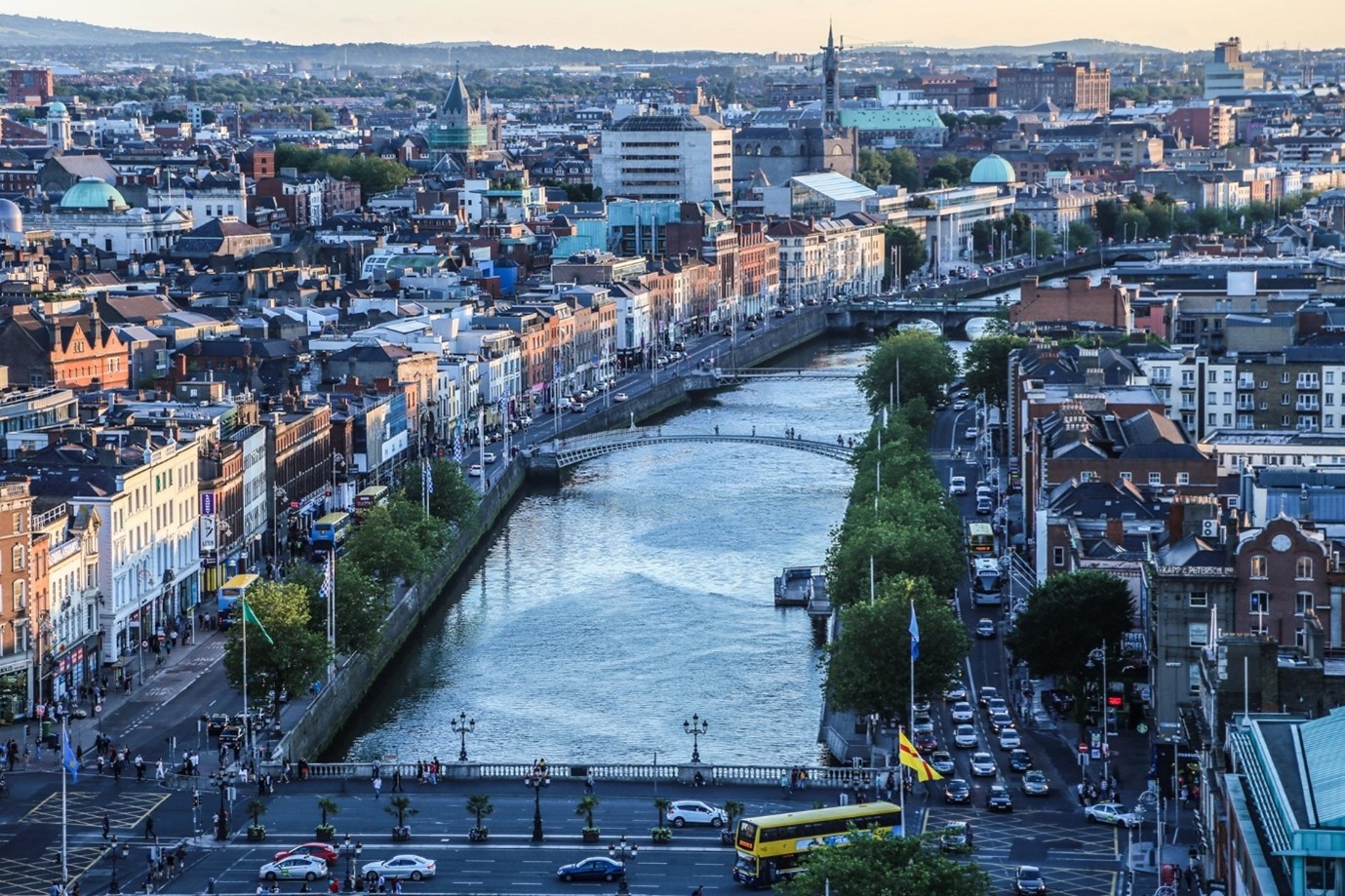 Relocating to Dublin, Ireland from abroad can be an exciting opportunity for healthcare professionals looking for a change. Ireland's healthcare system is highly regarded globally, offering excellent patient care and a diverse range of specialties.
One of the benefits of relocating to Dublin is the vibrant healthcare community, with many opportunities for professional development and networking. Healthcare professionals can join professional associations and attend conferences and events to build connections and stay up-to-date with the latest developments in their field. However, before embarking on this journey, there are several essential steps to take to ensure a smooth transition.
Registering with CORU
The first step to relocating as a healthcare professional is to research and understand the requirements for practising in Ireland. The regulatory body for healthcare professionals in Ireland is called CORU, and they are responsible for ensuring that healthcare professionals meet the necessary standards of competency and conduct. All healthcare professionals practising in Ireland must be registered with CORU. This process may take some time, so it is essential to start early and plan accordingly. It is also worth noting that different professions may have additional requirements, such as completing an assessment of qualifications or demonstrating language proficiency.
All information regarding CORU Registration can be found here: https://system.coru.ie/index.php/interfaces/Registration

CORU Registration Stages
Stage 1: create a user account
Create and complete a user account online (if you don't already have one) and then fill out your details. These will include:
personal details
qualifications
career history (if relevant)
regulatory or professional membership (if relevant)
payment of the €100 fee.
When you finish the online process, you can view, print and save a PDF report of the details.
Stage 2: print and fill out forms
You will need to print and fill out the additional forms at the end of the online process.
These include:
an application cover page
eVetting invitation form
proof of professional practice form (if applicable).
Stage 3: email additional forms and certified copies of other documents
You must email the additional forms and certified copies of any necessary supporting documents to CORU. These must be certified copies of the original. Certified copies are copies of documents that have been formally checked and stamped by a certifier such as a solicitor, a Commissioner of Oaths or a Notary Public
Therefore, please send us copies of all documents and certify the ones requested.
Applications cannot be processed until all forms are sent in and certified supporting documents. We need to get all documents we ask for 30 days after you complete the three stages of the process.
If you gained your professional qualification(s) outside of Ireland and do not have a Letter of Recognition / Accreditation from the previous Competent Authority (under The Professional Qualifications Directive 2005/36/EC), then you must complete the qualifications recognition process before you register. We accept Letters of Recognition / Accreditation from:
The Department of Health in Ireland
Academy of Clinical Science and Laboratory Medicine
Irish Society of Chartered Physiotherapists
CORU
Other competent authorities (email us to find out who these are)
Steps after CORU Registration
Once registered with CORU, healthcare professionals must also register with their respective professional body, such as the Medical Council of Ireland or the Nursing and Midwifery Board of Ireland. This registration is essential for practicing legally in Ireland.
Once you have secured a job in Ireland as a clinician and have complete the necessary registration processes, the next step is moving to Ireland.
Finding Accommodation in Ireland
Which areas to look
The most popular areas to live in include Dublin 1 and Dublin 2 as they are in the centre of town. Areas just outside these two zones such as Smithfield, Rathmines and Christchurch (Dublin 4, 6, 7 and 8) are also very popular, are within walking distance of the centre and have some fantastic restaurants, parks, bars and shops nearby.
There are few parts (As with any city!) which are more dangerous for new students so if you see a room for rent, just do a Google search or check websites for reviews of the area first before paying any money. Our sales team are always available to offer advice on the best places to rent in Dublin.
How much does it cost?
Rent in Dublin for a single room in a shared apartment can cost from €400 – €600. Apartments are generally in good condition and you could also live with students from different nationalities to practice your English after class.
When you decide to take the room or property, you sometimes need to sign a contract and pay a deposit, usually the same amount as the first months rent. This deposit is returned when you leave the property.
Where to start?
The most popular websites are www.rent.ie and www.daft.ie. This site allows you to check for property in a particular 'zone' of Dublin, such as Dublin 6. Other websites include www.gumtree.ie and www.property.ie.


Setting up your bank account
To open a bank account you usually apply in a branch or online. Before you open a bank account, you have to provide proof of your identity and verify your address.
Irish Banks
• Bank of Ireland
• Allied Irish Banks (AIB)
• Ulster Bank
• KBC
• Educational Building Society (EBS)
• Permanent TSB (PTSB)
Irish Bank Opening Hours
Banks are open weekdays 9.30am or 10am and close at 4pm or 4.30pm. Most banks have one evening per week where they open until 5pm e.g. in Dublin this is usually on Thursdays.
Most banks open their main branches in town and city areas on Saturdays for reduced hours 10am to 1pm.
Tips
• The Money Guide website regularly publish articles comparing Irish banks and their fees.
• Irish often refer to a debit card as a laser card.
Opening a Bank Account Before Arriving in Ireland
Previously it was near impossible to open a bank account in Ireland prior to arriving. However, a few years ago it was made a bit easier by some banks. For example, the Bank of Ireland have a dedicated 'Coming to Ireland' page on their website which hosts information for those moving to Ireland for the first time and for Irish citizens returning. They offer Skype or Facetime meetings and can assist you to open a bank account prior to your arrival in Ireland and transfer funds to your new account.
Opening a Bank Account in Ireland
If you haven't opened a bank account prior to your move to Ireland, then ensure you have other ways of accessing money whilst waiting for your account to be opened, as it can take up to a week to receive your bank debit card.
Work Visa
There are different types of visas and work permits that allow individuals to live and work in Ireland. The Critical Skills Employment Permit is designed for individuals with skills in high demand in Ireland, such as in engineering, healthcare, and IT. The General Employment Permit allows for a broader range of employment opportunities. The Intra-Company Transfer Permit is for employees of a company who are being transferred to an Irish branch of the same company. The Working Holiday Authorization is available to young people from certain countries who wish to travel and work in Ireland for a period of up to 12 months. Finally, the Stamp 1 permission is granted to individuals who have found employment in Ireland after completing their studies, while Stamp 4 is for individuals who have lived in Ireland for a certain period and have gained permission to work without an employment permit. It is important to research the different types of visas and work permits available, as the eligibility criteria and application process can vary depending on the type of permit.
We have Fantastic opportunities for Occupational Therapists, Speech and Language Therapists, Physiotherapists, Psychologists, Therapy assistants, Dieticians, Social Care Workers and Healthcare workers available at Allied Health Careers.
Lorna Hanley | Recruitment Consultant | Healthcare Team | Allied Health Careers
lornahanley@ahc.ie | Tel: +353 87 96 82 694